Protolabs Launches Polypropylene for 3D Printing for Automotive Applications
Member News
World-leading digital manufacturer Protolabs is launching polypropylene 3D printing for the European automotive industry. The development of the new material for selective laser sintering allows design engineers to rapidly develop and test prototypes in it before committing to mass manufacture.
Says Andrea Landoni, 3D printing manager for Protolabs, "There is a real move towards having more plastic in modern vehicles with manufacturers using more light-weight materials to improve fuel efficiency. Polypropylene accounts for 32 percent of the plastic used in a car. As a thermoplastic, it is easily formed into any shape and it has excellent durability, toughness and chemical and heat resistance.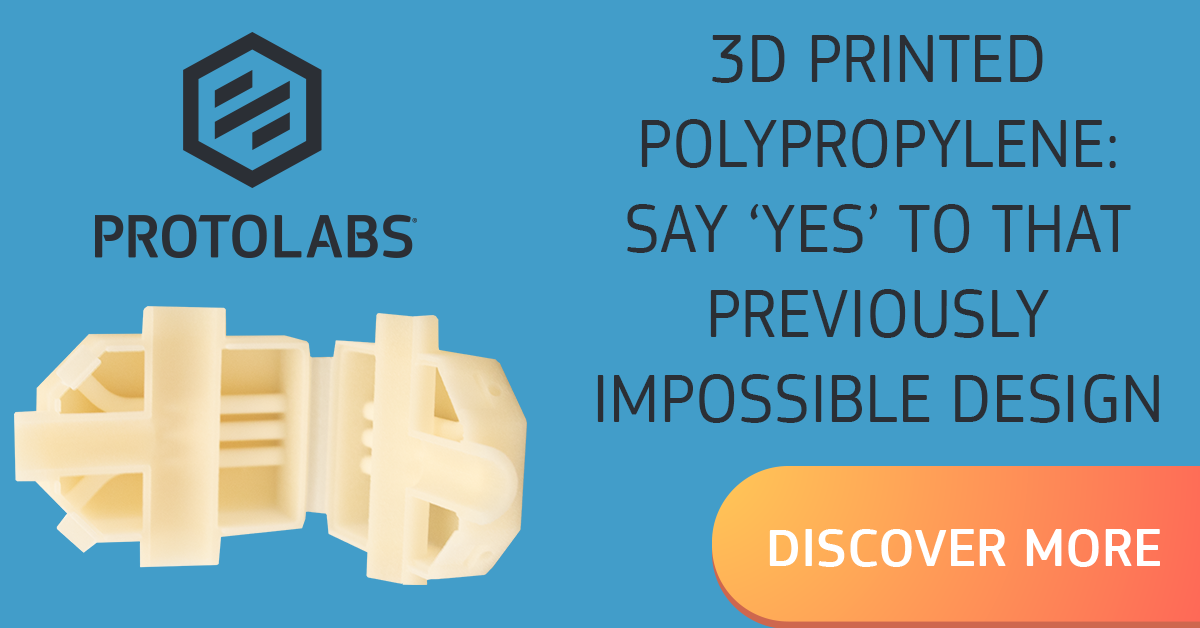 "Until recently you could only 3D print polypropylene-like materials that mimicked this plastic, but they did not have all of the same properties and were not as durable. This breakthrough means that design engineers can now rapidly prototype and test new parts in an application using the same material that it will be produced from. It can then be reiterated and retested until they have the perfect solution, before committing to tooling."
Protolabs also produces polypropylene parts using injection moulding and CNC machining, so it can work with manufacturers throughout the product development cycle, from concept to finished part. As part of this service, it uses design for manufacturability analysis software for CNC machining and injection moulding to test that the prototype design is suitable for mass production.
As the world's fastest digital manufacturing resource, they can also offer on-demand production using bridge tooling for injection moulding while the manufacturer waits for their full production moulds.
Concludes Landoni, "In an age where speed to market really counts, Protolabs can cut down the lead time for a new product or part from initial concept right through to final manufacture. With this new service we can help manufacturers get new polypropylene products and parts to market weeks or even months earlier than before."